'Thus' is the culminating story of a solo traveler reflecting on the principles of human existence presented as an accumulation of fragmented memories juxtaposed with natural imagery.
'Thus' is a witty and profound story of human life expressed as vignettes of a woman's memory as she ruminates on lessons learned from 'you'.
About This Film
'Thus' is a visual meditation on memory, time, and place.A young woman, on her own journey of self-exploration, captures images from her solo travels around the globe and uses them to explain the existential crisis in todays human society. It is a witty and profound story of human life expressed as vignettes of a woman's memory as she ruminates on lessons learned from a specific but never defined 'You'.It is about searching for one's place in existence and what we humans do with our time here on earth. The goal is to inspire people to go beyond fear and love who've they've become.
In this experimental essay film, allegorical tales of love, loss, identity, and hope complete a universally relatable cinematic journey through our modern world but from a African-American female lens. Aimee Jennings is both narrator and visual guide, inspired by Chris Marker's groundbreaking work "Sans Soleil". Jennings has taken up the challenge to continue the mental exploration and visual and audio juxtapositions set out by Marker. The last lines spoken by the female narrator in Chris Marker's film are, "He writes me from Japan. He writes me from Africa. He writes that he can now summon up the look on the face of the market lady of Praia that had lasted only the length of a film frame. Will there be a last letter?"Jennings says, "Yes, and it will be from me".Continuing where Marker left off, Jennings, assume the position of Marker's narrator, now on her own travels, retelling her life stories to yet another potential traveler.
'Thus' is the third and final installment in an experimental essay trilogy created by Jennings over 10 years ago. As Jennings matures we see the films grow with her first from fearful girl protecting her identity as she traveled throughout Australia in 'So'; to ambivalent young woman following myths around Europe and Tokyo in 'And'; now finally to a grown woman accepting her particular fate in Iceland and Africa. It is a woman's life journey documented for an audience willing to look outside themselves.
The two disparate locations of Iceland and Africa act as both a nod to Marker's original film and a visual representation of the human condition of cognitive dissonance. The dark volcanic landscapes of Iceland along with the bright pastoral background of Africa visually echo the light and dark sides of our human nature. As our earth sustains various environments, we humans contain an array of simultaneous thoughts and emotions.As our narrators travels come to an end she has learned a great many things during her time on earth.
The traveler in this experimental essay trilogy also follows the path of the 'Pilgrim' in Dante's 'The Divine Comedy'. Starting with 'So' or 'The Inferno', our traveler is fearful and timid. Moving into 'And' or 'Purgatory', our traveler lost and ambivalent. But now ending with 'Thus' or 'Paradise', our trailer is self-assured and at peace. She is not alone and her story will live on. Despite not having a physical child of her own she has created something with love that will can grow and live on long after her.
Series Influences
In addition to Marker's influence, I loosely follow the themes from Dante Alighieri's "The Divine Comedy. Both the film and the books tell a travelers story. That of searching for one's place in existence and what we humans do with our time here. Both travelers are lost. They use words and imagery to seek out the right path and their correct place in existence.

(clip from Sans Soleil)
(Intro to Dante's Inferno)
Previous Short Films In The Series
Ten years ago I got on a plane bound for Australia, alone. I chose to no longer wait for anyone else to make decisions in my life. I was in my late twenties and had not reached the benchmarks society says most women should have attained. No boyfriend, husband, or children. I was alone. To escape my fear of this loneliness I escaped on a plane to a country that I had never been to and where I knew no one. I became a traveler and the anonymity of being a stranger in an unknown place was something I relished. I got to be someone else. Someone I designed. It gave me the freedom I was seeking. I traveled space and time on that trip. When I returned from my journey, I had a collection of images and words that I formed into a self funded short experimental film, a love letter of sorts to solo travelers and to overcoming fear. Constructed mostly of still photographs and specifically chosen 16mm film moments, the film features reflective narration, augmented by site-specific sound design (animals/human voices/nature/modes of transportation).
I called it So.
* Tribeca Film Festival (2007) in the Discoveries section - WORLD PREMIERE
* Bare Bones International Independent Film & Music Festival (Muskogee, Oklahoma
* The Globians International Film Festival (Berlin, Germany)
* Cannes Short Film Corner (Cannes, France)
* Raindance International Film Festival (London, England)
* HollyShorts Film Festival 2008 (Los Angeles, California) - Winner Audience Choice Award
* Philadelphia Documentary and Fiction Film Festival (Philadelphia, Pennsylvania) - Winner Best Actress Performance 2009.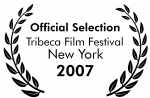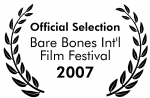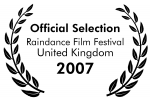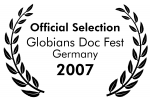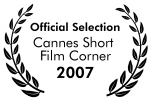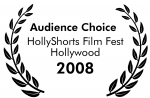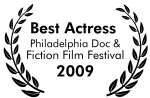 Four years after my trek through Australia I chose again to chase my wanderlust and continue on Chris Marker's path laid out for me in Sans Soleil, while exploring more of the themes demonstrated in Dante's 'Purgatory'. I had conquered one fear in So but the greater fears remained looming over me. Those benchmarks still weren't reached. I had a job I was increasingly despising and still no closer to a lasting relationship. It seemed like nothing for me had really changed but those around me had. My own twin brother was now married. Most of my friends were in relationships and I was still alone.
So I made the decision to quit my job and make another film. I traveled throughout select cities in Europe and Japan to pursue my muses. Now armed with a knowledge of self and slightly less fear, I boldly went on, alone, once more with my cameras. This time stepping periodically in front of the lens to further communicate my story. I wasn't afraid this time but I was still lost. I hadn't fully quite accepted my circumstance. I wasn't ready to acknowledge my situation.
The second self funded film in the series I called 'And'.
* The Globians International Film Festival (Berlin, Germany) (2011) * Downtown Los Angeles Film Festival (2012)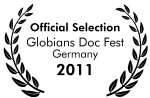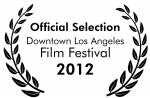 Where Will The Funds Go?
All the money raised here will go to travel and equipment expenses for the African part of production.
*Airfare to and throughout East and South Africa
*Accommodations in Africa
*Film Equipment and accessories

*Media storage
*16mm film purchase and development.
About The Director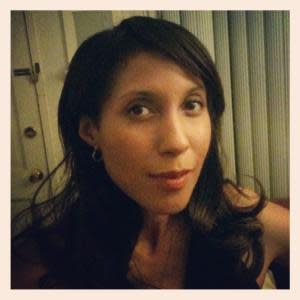 Writer/Director Aimee Jennings has been creating notable films since her time at the University of Maryland Baltimore County. While pursuing a bachelors degree in Visual and Performing Arts – Film and Video she created several personal short films with a decidedly hyper-realistic style. Don't Push So Hard, her first short film was a haunting and yet innocent statement about domestic violence. Over the next few years she began to plant the witty seeds of comedy that would define her film making style. Her undergraduate thesis film, These Women, a generational story about finding your place in life told through four women in an African-American family, screened at several women's and artists groups throughout Baltimore and Washington, DC.
Jennings then attended the California Institute of the Arts where she would delve deeper into herself as an artist and write, direct, and edit a short film, entitled 2nd Grade, that would win a spot in the tremendously prestigious Ann Arbor Film Festival (2002). She completed her graduate studies with a complex, witty, and humorously tragic look at life and love in LA called Fragments of Existence. That film has been to several film festivals around the country including the Bare Bones International Film Festival (2003) in Texas, Sidewalk Moving Pictures Festival (2003) in Nashville, the New York International Independent Film Festival (2003), and even garnered the Best Student Film award in the Cinevue International Film Competition (2002). Also, "Fragments of Existence" was acknowledged with a Goldie Film Award in 2002.
In March 2006 Jennings chronicled her journey through Australia with digital stills, 16mm film and digital video. The result was So, an experimental travel documentary inspired by Chris Markers' Sans Soleil. The film had its world premiere at the Tribeca Film Festival in 2007. In 2010, Jennings took another journey to a foreign land to create the second installment in her experimental travel essay series, entitled, And. Now, Jennings will travel to Iceland and Africa to produce her first feature length film and complete her cinematic vision with Thus.