A NEW Feature Film by Linda Palmer
Award winning writer/director/producer, Linda Palmer, teams up with producing partners
(Rae Davis, Marvin Glover, Kat Kramer and Elina Madison) in a new feature dramedy, called "Turnover",
that dishes up a helping of inclusion and diversity among other tasty topics.
"I'm thrilled to be a part of "Turnover" as both an actor and producer. It's a unique story,
a family film with a positive message that appeals to all ages. And most important of all,
our film celebrates diversity and proves that we're all connected."
Kat Kramer

"Unselfishly it feels good to be involved in meaningful purposes.
To shine a light with a heart filled message with a positive outcome
And with this powerful group!! So thankful! And I will work so hard!"
Elina Madison


"Turnover" is the story of cafe owner, Peter who leaves his disgruntled manager, Henry, in charge of the business. Henry instead fires the staff and replaces them with an eclectic crew of misfits. Peter returns to an unrecognizable café, and eventually learns the value of camaraderie. He bonds with the new team, and only through their help is he able to save the business, his life, and ultimately find love.
The special relationship of the new crew and Peter, create a magic not unlike some of the following classic "foodie" favorites!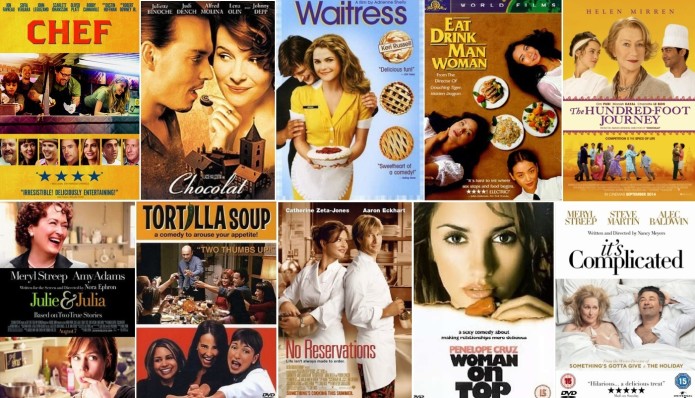 A good story well told can truly make a difference in how one sees the world. It can inspire and generate awareness and influence the way people see social issues.Through entertainment, we can educate and help break down barriers rooted in prejudice and discrimination against people with disabilities. We are working with Activities, Recreation & Care (ARC) and National Down Syndrome Society (NDSS), to incorporate real people with various degrees of developmental disabilities and highlight their abilities through their participation and inclusion in our film. By joining together we can help fulfill the overall goal of creating opportunities for individuals with developmental disabilities to be active and contributing members of their communities.

Once the film is complete, ARC and NDSS will have the opportunity to have an exclusive fundraising screening through www.Tugg.com. After that, the film will release domestically through www.Distribber.com for VOD, and the production company is donating a percentage of the film profits to these organizations.
Keep up with news of more additions to our cast in the coming weeks. As of now our cast is led by Carlos Carrasco (Blood In, Blood Out), Riker Lynch (Glee), Jamie Brewer (American Horror Story), Elina Madison (Last Call at Murray's), Karen Sharpe (Golden Globe Winner), Kat Kramer (Child of the 70's/Miss Golden Globe ), Blair Williamson (CSI/Scrubs), Madison McCarthy, Julia Silverman, Ellen Gerstein, Chris Pentzell, Julia Parker, Janel Tanna, Gregor Manns, Florence Regina, Pete Freeland and Avi Agarwal.
Click on each of our crew members name to see all their work at their IMDB page:

Casting Director | Ricki Maslar

Cinematographer | Jen Hook
First Assistant Director | Karina Farah

Art Director / Brand Manager | KrisD Mauga
Co-Writer / Social Media Manager | Laree' Griffith
Marketing Manager | Josh Wark

Editor | Scottie Simerly Jr
Music Supervisor | Donna Britton
Publicist | Marla White

Down syndrome Advocate | Gail Williamson
$10 Producer's Recipe Collection
You get THREE awesome recipes from our producers! Marvin's Melon Ball Skewers,
Rae's Paleo Mediterranean Chicken Skillet and Linda's Easy Pineapple Dessert!

$25 Reservation
We couldn't do this without you, so look for your special invite to our cast & crew screening in
Los Angeles, plus the Producers Recipe Collection! (travel & accommodations not included)

$50 Menu
Receive a digital link to our movie, a digital link to our original song, plus previous perks including
invitation to cast & crew screening, Producer's Recipe Collection and Thank You shout out!

$100 Appetizer
You will be added to our Special "Patrons" Facebook page, where we will be sharing behind the scenes
information about the film. Plus you get a digital copy of our poster and signed script, along with all previous perks!

$250 Entre'
You will receive an Associate Producer credit on IMDB and in the end title credits of the film,
along with a "Turnover" Pot Holder, and all previous perks!


$500 Dessert
You receive a Co-Producer credit in the end title credits of the film and on IMDB, you receive
our "Turnover" Apron, plus all the perks of the "Appetizer" and "Entree" for a
full course experience! PLUS...You will have a chance to chat via phone
with our writer/director/producer, Linda Palmer, to pitch, inquire, and generally network!

$1,000 Full Course Meal
You receive a Co-Executive Producer credit in the end title credits of the film and on IMDB,
get our "Turnover" coffee cup, plus all the perks above! You also get to go to lunch with producer,
Linda Palmer, next time you're in town! (Linda will treat you, but you cover all travel expenses to get there!)


We are producing our film with a SAG Ultra Low Budget contract and filming in 18 days. Although this sounds aggressive, our producing team has done this with their two previous features, "Halloween Party" and "Last Call at Murray's". Both were micro budget projects completed in 13 and 14 days respectively.
Once our film is completed, we will utilize Tugg.com for private fundraising screenings for our endorsed organizations. After that, we will be attending festivals for a year, and at minimum, utilize Distribber.com for VOD, if we have not signed a theatrical deal. Through our relationships in distribution we will also bring on board a foreign distributor or sales agent.
We also plan to promote the original music in our film, for hopeful "Oscar" contention. Our writer/director was able to promote and get the original song, "Voodoo", from her feature, "Halloween Party" on the list in 2013. At one point it was projected at number 17!
Even if you can't afford to donate, your help in sharing and talking about our film is very much appreciated!
More people trust referrals by friends, rather than marketing by us.
Thank you for any help you can provide so this story can be told!
FACEBOOK: http://www.facebook.com/turnover.themovie

Supported by 8 Donations: